Have you heard? The hunky Brit, Henry Cavill, is now a taken man! Sorry ladies (and some gentlemen), he's off the market and his leading lady is none other than millionaire Natalie Viscuso. Don't worry though, we're sure Henry will still look just as dreamy on screen as he did in his Superman days.
While some fans might be feeling a bit down in the dumps about Henry's relationship status, there's no denying that Natalie is a lovely catch. She's been involved in the industry from a young age, but you might not have seen her on TV as much as you'd think. But hey, who needs TV when you've got a superman by your side?
Who is Natalie Viscuso?
Natalie Viscuso may not be a household name, but you might remember her from a popular MTV series that aired sixteen years ago called My Super Sweet 16. The show featured Viscuso's extravagant birthday celebration, where she lived in a $5 million mansion and rode around in her dad's Bentley. As a wealthy girl, she was also the most popular student at her school.
Although originally from New Mexico, Viscuso has spent most of her life in California, where her affluent father and stepmother live. Her LinkedIn profile reveals that she works in Hollywood as a Vice President of Television and Digital Studios at Legendary Entertainment. This company has collaborated with Cavill on a number of projects, including Man of Steel and Enola Holmes, as well as the highly-anticipated film Dune, starring Timothée Chalamet and Zendaya.
Why is Henry Cavill famous?
Guess where Henry Cavill, our favorite dreamy-eyed hunk, hails from? It's Saint Helier, Jersey, a part of the Channel Islands. He grew up with his three brothers and even had the chance to meet Russell Crowe when he was just sixteen in 2000. Crowe saw potential in Cavill and gave him some tips on acting. Who knew that years later, they would be acting together in Man of Steel!
Cavill's been in the game for a while now, with appearances in films like The Count of Monte Cristo, Goodbye, Mr. Chips, Midsomer Murders, and The Tudors. Last year, an AI device picked Cavill to be the next James Bond after Daniel Craig hangs up his spy hat. And honestly, we can totally see him shaking and stirring his way into the role!
It's no secret that Cavill is one of the highest-paid actors on Netflix, with a net worth of $40 million. His role as Geralt in The Witcher earned him a whopping $3.2 million for one season alone, on top of his big bucks for playing Superman. Maybe we should all consider a career in monster slaying if it means making that kind of money!
How did Henry Cavill and Natalie Viscuso meet?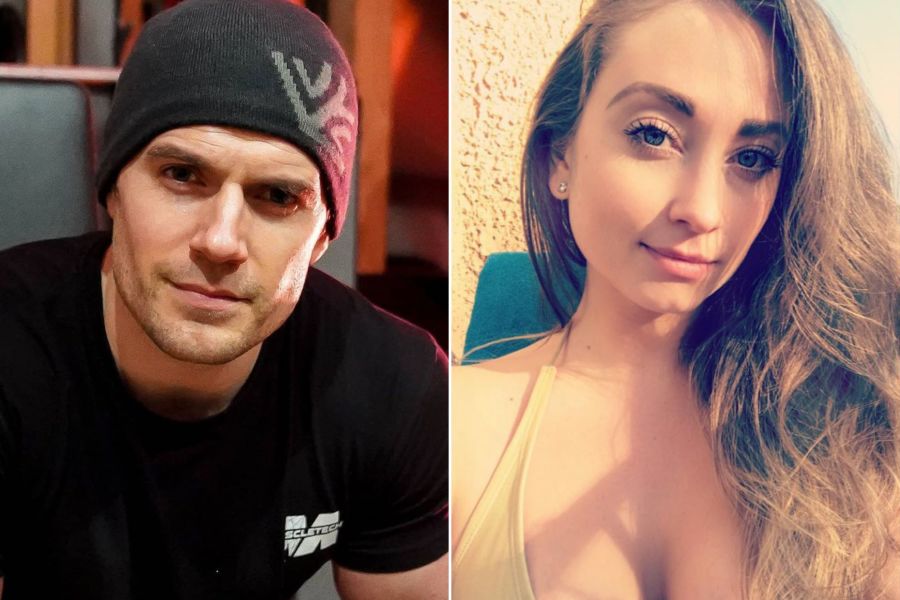 According to various sources, it's been reported that Henry Cavill and his girlfriend Natalie Viscuso met through their work in the entertainment industry. Their relationship was first made public when Cavill shared some information about it on his Instagram account, and it was also reported by the Daily Mail.
Prior to his relationship with Viscuso, Cavill had been romantically linked to several beautiful women over the years, including hairstylist Susie Redmond in 2007, equestrian Ellen Whitaker from 2009 to 2011, actress and martial artist Gina Carano, Big Bang Theory star Kaley Cuoco in 2013, college student Tara King from 2015 to 2016, and stuntwoman Lucy Cork. However, it seems that Cavill has finally found the right person for him in Viscuso after all these previous relationships.
Deails about dating of Henry Cavill and Natalie Viscuso
Breaking news, folks! Henry Cavill's love life has been the talk of the town lately. Daily Mail published pictures of his girlfriend, Natalie Viscuso, and they looked inseparable while taking their furry friends for a walk. The couple even posted a picture on Instagram playing chess, where Henry was all eyes on his queen, I mean, girlfriend. But wait, there's more! Some fans weren't too pleased with Henry's choice of partner and started attacking poor Natalie online. Henry had to come to her rescue and ask his fans to stop the hate.
Things took an interesting turn when Natalie's friend posted a picture of her wearing tribal clothing while filming in Africa for a TV show. The picture went viral, and people started criticizing her, calling for Henry to break up with her. Some fans even went as far as creating a petition to remove him from The Witcher. But hold your horses, people! Natalie later explained that it was an initiation ceremony by the Himba community in Namibia, and they welcomed her with open arms.
Now, Henry and Natalie have been keeping things low-key and trying to avoid the spotlight. In November 2021, Natalie even posted a picture of Henry and praised him for his cover story with The Hollywood Reporter. Looks like they're happy and content together, and we wish them all the best!
Subscribe us on